22 Rosewall Place Clarinda Vic 3169
We appointed another real estate agent to sell the above property unsuccessfully. The other agent had 3 months to sell it even after the auction and numerous Inspections no sale!
After the 3 months were over we decided to go with Thomas Wong Real estate as we heard he had huge success in Clarinda.
Thomas had the house for one month and sold it. We were so happy.
Thomas is not like other real estate agents, he cares about the people he represents and is always professional and honest.
We recommend Thomas Wong Real Estate to anyone that wants to sell their property and be represented with someone who is an honest professional
- Helen and Michael Mitrokli
---
1/46 Ambrie Crescent Noble Park 3174
When my husband and I decided to sell our family home, we went with Thomas Wong Real Estate. Unlike other agents, Thomas was professional, honest and transparent. There was no sales jargon or sales pitch or unrealistic promises. He was straight forward and understood our needs straight away.
Throughout the experience we could see he cared about selling our home just as much as we did. I would recommend Thomas Wong Real Estate to family and friends and would definitely use him again."
- Lee & Kong Tang
---
1 WARD AVENUE OAKLEIGH SOUTH 3167
Dear Thomas
Thank you for all your help in selling my home at 1 Ward Avenue Oakleigh South, after being on the market for only two weeks.
I really appreciate all the help you gave me, as you can appreciate it is a very big step giving up my home of 63 years, but with your help, advice and assistance it was all made much easier.
Thank you again and I will always recommend your company to anyone I know who is thinking of selling or renting.
- Dawn Cutting
---
22 Murphy Street Richmond 3121
I am writing regarding the sale of 22 Murphy Street Richmond. My family and I would like to thank you for the successful sale of this family property. We are especially impressed that you achieved a significantly higher price than that listed and in such a short time. We would be happy to recommend your service to any vendor.
- Doug Tipping
---
7/185 Auburn Road Hawthorn 3122
Having sold several properties in the past, utilising a variety of Agents, Christine and I had become somewhat hardened and sceptical of the posturing, promises and claims often made to acquire our business.
This however was not the case with Thomas Wong Real Estate. Thomas presented to us a realistic plan for the sale of our property in a confident and professional manner. He then went about his business in a punctual and efficient way that was very unobtrusive for us. Within a week he had identified a suitable buyer and then smoothly negotiated a contract of sale agreeable to us all.
Thank-you Thomas for your kind personal attention, punctuality and professionalism.
- Peter & Christine
---
12 Allanby Grove Bentleigh East 3165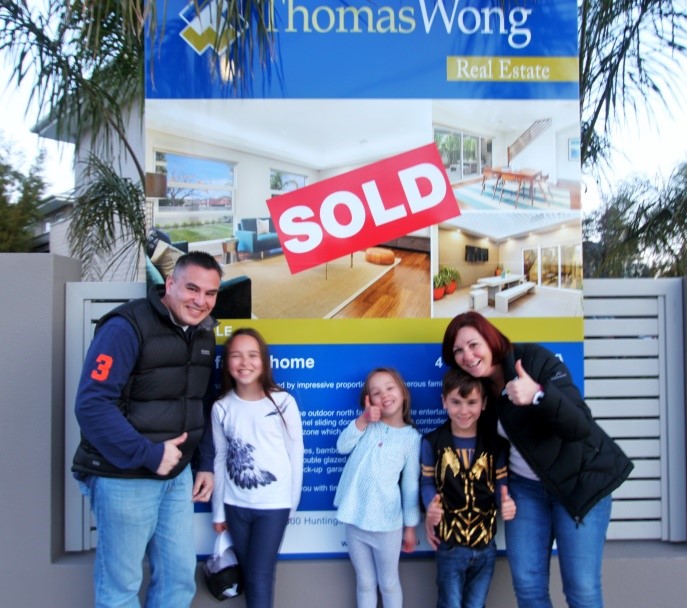 Dear Thomas
We would like to thank you for selling our home in Bentleigh East in just 2 short weeks. We had discussed selling our home with leading local agents who appeared to be more interested in promoting their company than our house.
Your approach was completely different to the common process of '6 week campaign, then auction'. The high cost of their advertising fees were really cutting into the potential sale price.
We felt your honest, direct and helpful conversations were a credit to you and as a result, we are extremely happy with the sale price.
- Michelina and Adam
---
46 Lyndhurst Street Richmond 3121
"Thank you Thomas, for your diligent and conscientious work selling our home at 46 Lyndhurst Street Richmond. We were happy with the process and the result."
- Jim and Karen
---